Ephesians 5 Romance (soft cover)
00001E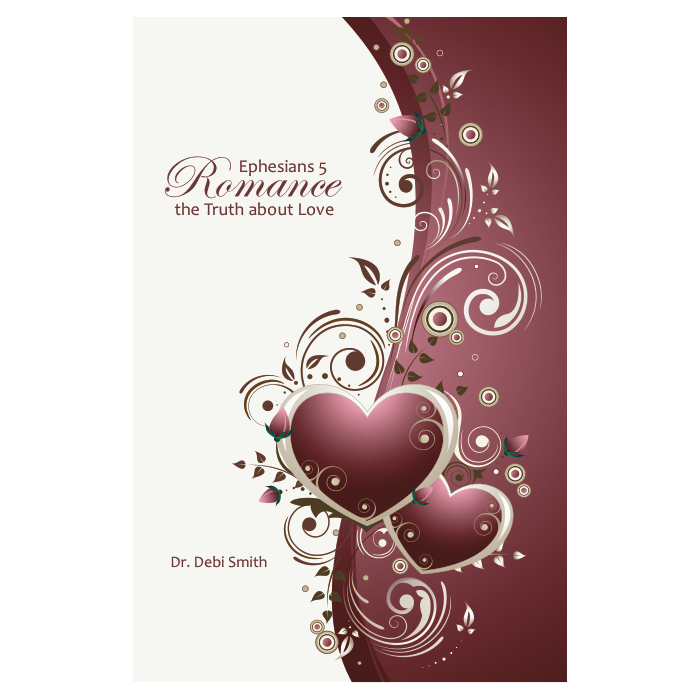 Your love story matters.
It matters because it belongs to you.
It's what you know and where you live.
Mostly, it matters to God.
What happened to you growing up matters
because it's how you learned about Life and Love … and God.
Some of what you learned is true.
Some isn't.
That's what Ephesians 5 Romance is about.
A delightfully casual and hopeful conversation about the Psychology of Men and Romance, filled with …
Biblical Understanding
Research-Based Principles
Applicable Skills
Through her gift of storytelling, Dr. Debi shows you just exactly how and why Paul's instructions work … in favor of both sexes in a Blessed Romance.
You're going to love it!
FREQUENTLY ASKED QUESTIONS
Is this psychotherapy?
No. Psychotherapy is about healing (focused on your past). Discovery, Coaching, and Mentoring Programs are about growth (focused on your future). I am a Clinical Psychologist, so we can talk about whether therapy might be a more appropriate option for you. If so, I will be happy to make a referral to a Christian Mental Health Professional in your area.
What's your refund policy?
Money Back Guarantee (printed materials excluded). If you are not satisfied with the progress you make in the first 30 days, you may request a refund.
Do you ship oversees and to PO boxes?
Yes, we'll ship your package anywhere that can accept deliveries.
Do you have customer service?
Of course! Actually, I will respond to your questions myself! Usually within 24 hours, except Sundays & Holidays, of course. You may text me anytime at 512-710-4865 or reply to any email message.